Viru kuerzem sinn ech op Thingiverse.com op eng Back to the Future Auer gestouss:
https://www.thingiverse.com/thing:6144608
Vue que dass ech eng Virléift hunn fir Aueren ze bauen wollt ech déi heit onbedéngt nobauen.
Awer mat engem extra Challenge:
D'Auer vum "jeje linge" (den Auteur) nobauen, ouni säin Code ze benotzen, mee dat ganz mam ESPHome ze réaliséieren
Den original Code huet den Auteur och op Github gedeelt:
https://github.com/jejelinge/BTTF_LAMP_AND_CLOCK
Et huet e puer Wochen gedauert bis d'Elektronik Baudeeler ukomm sinn, de Printerchen seng Deeler gedréeckt huet.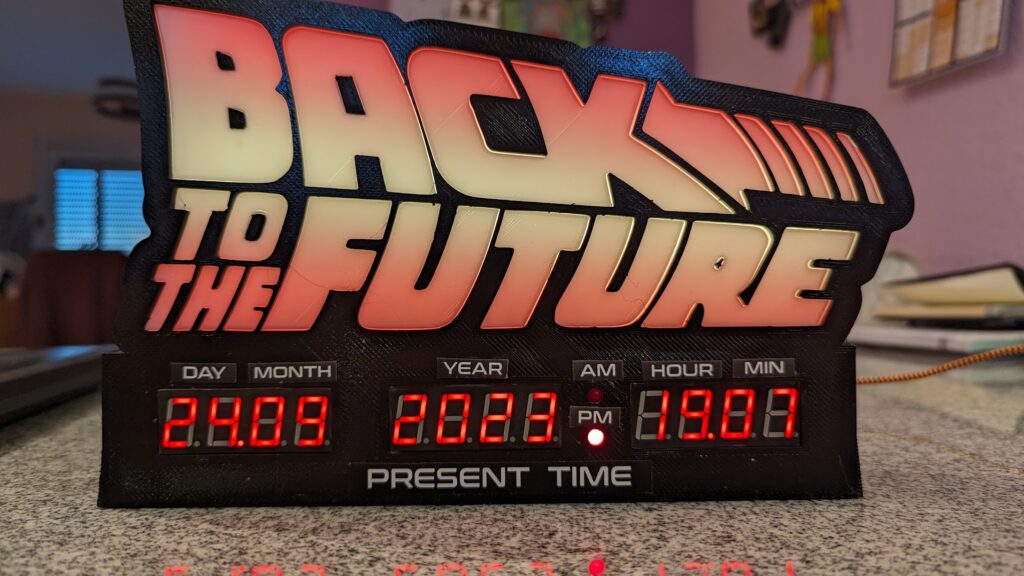 Nodeems se faerdeg war, ass mir folgend Iddi komm:
"Wier nawell Flott wann se och nach kéint Sound Clips vum Film ofspillen"
Schnell gekuckt wéi den ESPHome Sound kéint ofspillen, an och schnell ee Lautsprecher a Media Spiller mat SD Kaart bestallt.
Ech si nawell stolz op d'Endresultat:
De fäerdege Code mat Sound Clips steht op mengem Github: